Chapter Eighteen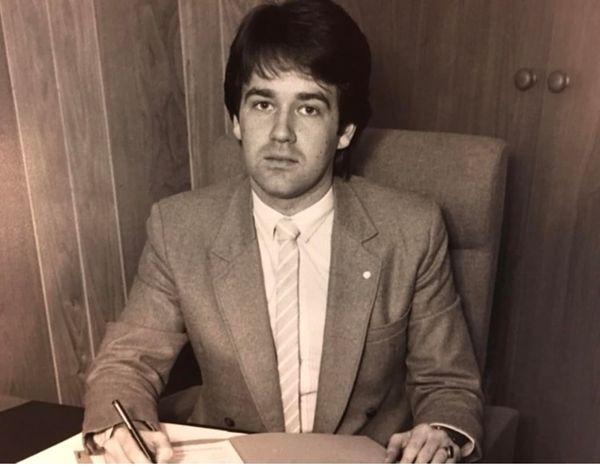 A little background on how I came to Gloucester and Nicks . 
The final Ship to bring Timber to Gloucester would discharge at Monk Meadow Hempstead 1987 for my old company at the time Williams & Farmer Ltd where I was employed as Sales Director . This brought to an end Gloucesters long history as the UK's furthest inland timber port . 
The 1980 Williams and Farmer Magazine records not only my own gaining of my Trade Qualification AIWSc as a 21 year old but also my Father Ron McCormick who was running W&Fs Gloucester Joinery Company at the time which was based in the Gloucester Timber Company premises on the Bristol Road right next door to Nicks Yard . This old GTC site is now a National Tyers after a fire destroyed GTC in the mid 80s . The fire crew were more concerned with the possibility of an explosion from the Nicks then Solvent Based Treatment Tank which was just the other side of the fence so concentrated there water on that and as a result the entire GTC building burnt back to front in about 20 minutes helped by the large stock of paint in the new Dulux show room only opened that year. This fire was an omen for Nicks who would suffer the same fate two years later . 
I would use the by then dormant name of Gloucester Timber Company Ltd when I set up my own Buisness at Nicks Yard in 1991 . 
After 1987 all supplies arrived from Europe to East Coast main ports Hull , New Haven , Great Yarmouth and moved to Gloucester by lorry , an increase in UK timber production also developed at this time from forests in Scotland and Wales for fencing and packing products . Nicks had the advantage of being on the Russian schedule approved client list . The trade in Joinery grade redwoods at this time was really governed by the Russians who would put stock lists out twice a year inviting offers from those approved clients . Sweden and Finland would then set there price just below the now stated Russian level . You never got what you asked for they always made a counter offer which you would usually accept then buy what wasn't offered from the Scandinavians . Canada was the main supplier for constructional timbers exporting some 8,000,000 m3 a year which would come into western ports at Haverfordwest , Liverpool and Cardiff .