Chapter Twenty Five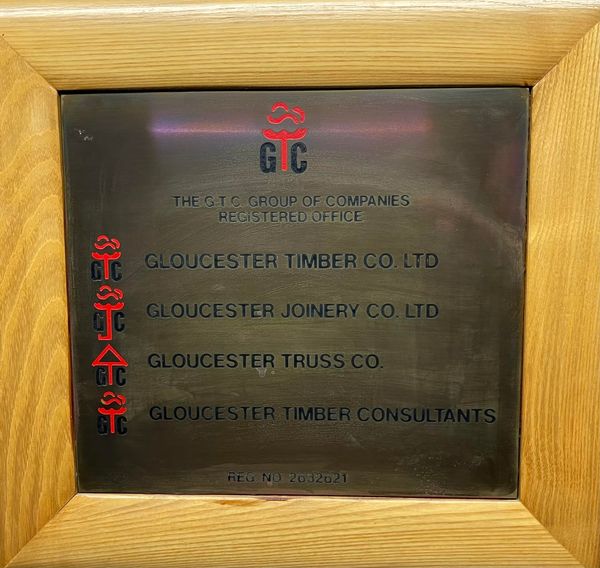 GTC and Nicks join forces resulting in a new MD And share ownership to save the company. 
Having offered Phil McCormick the rental of an office space to set up Gloucester Timber Company Ltd (GTC ) as an independent timber agent inside Nicks the benefit to them was almost instant,  as Phil was formally Sales Director at Gloucester's largest Timber Importer Williams and Farmer Ltd (W&F) he had longstanding relationships with a number of large local companies who had been W&F clients and who would very quickly start to use GTC for their supply . One of the largest privately owned Builders Merchant Groups at that time was Sharpe & Fisher Ltd (S&F) who's head office was based in Cheltenham , a strong trading relationship quickly built up as the builders merchant sector looked to stock and sell more timber product and GTC very quickly became the supplier for Stock and specials to the S&F group of over 50 branches with Nicks being given a large percentage of the specials work and BSW and Howie UK producing Mills supplying the packs for stock , similar partnerships were set up with Cox Long Ltd in Stafford who covered the Midlands and North they had the best strap line in the trade " You Can If Your Cox Long " and Cannon Lane Timber in London who covered the South East . GTC would have a larger turnover than Nicks within three years but gave as much work as possible to them . 
By 1994 GTC had become Nicks largest account and as such Phil was working closely with the Nicks Management team in jointly servicing his GTC accounts, It was an obvious and predictable progression therefore when in 1995 Nicks found themselves once more under financial pressure partly still due to the fire in 1987 and partly down to the financial cost of the rebuild and the replacement of equipment which had greatly inflated the annual depreciation of that outlay over the short time remaining on the lease which effectively had stripped the balance sheet value down to a negative , forcing the family to come to the decision to close the company after 131 years of trading. Having informed Phil of this decision and therefore the need for GTC to move out  and the inevitable consequences of this on his own business as a result  of relocation, and based on the insight of four years of working with Nicks he had a full knowledge of how Nicks operated having watched it first hand , Phil put forward a plan to the Nicks shareholders to help the family turn the ailing company back into profit. After some deliberation it was agreed by the family that all efforts should be made to save the family business but to secure the full commitment of Phil McCormick in the delivery of his proposal he was asked to become MD and in return for the commitment was offered a partnering package resulting in him receiving a 30% share of the company with the then existing joint MD's Chris and Tony Drury stepping down but remaining in the company in new roles .  GTC would initially continue to trade independently from its offices which were now in the fully converted attic of the building under the watchful eye of Phil's  then partner Gordon Hogg and the team of four employees who made up GTC and Phil's Farther Ron McCormick who had joined in semi-retirement to run a new division Gloucester Joinery Co  another W&F company name recycled which Ron had run for W&F prior to the fire at the original GTC site which had been next door to Nicks . GJC were agenting  Joinery products bespoke Stairs and Windows to the merchant sector from a network of joinery shops around the UK .  
So once more new Management and so once more the task of reinventing Nicks would begin.