---
March Offer:
Seeming as the weather is starting to warm up and we are venturing outside, why not treat yourself to a new decking this year: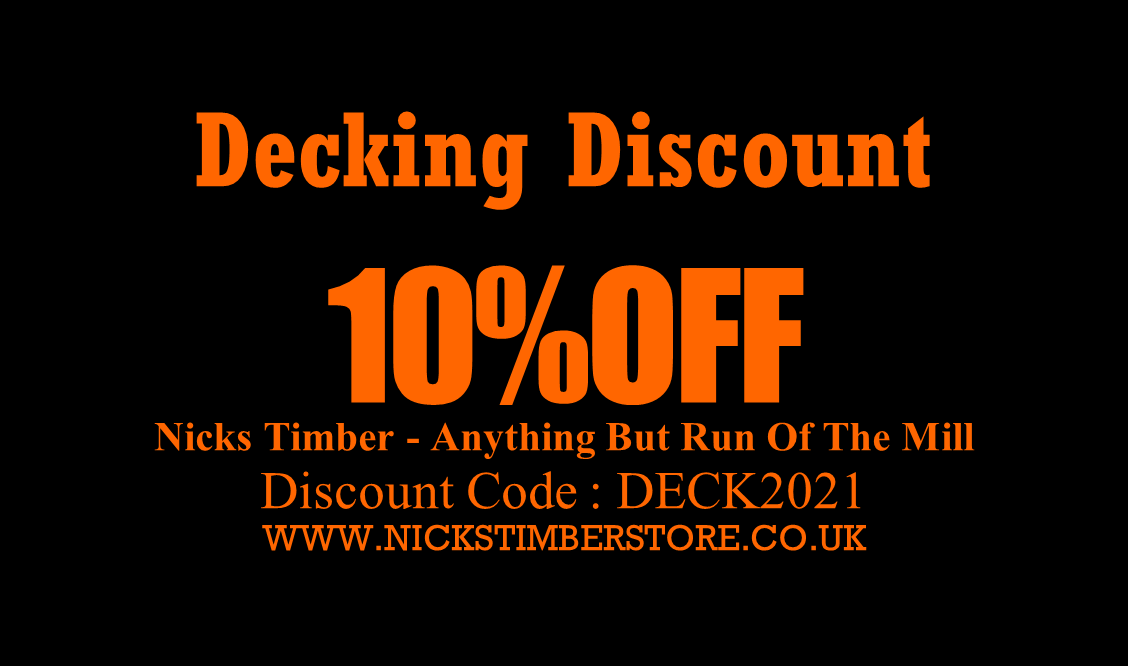 Offer only available online on selected products:
(50mm Index Decking Screws, 60mm Solo Decking Screws, 75mm Index Decking Screws, 75mm Brown Post 1.8m, 100mm Brown Post 1.8m, 20kg Postcrete, 32 x 125 Decking Boards, 38 x 125 Decking Boards, 47 x 100 treated carcassing, and 47 x 150 Treated Carcassing)
COVID-19:
Covid-19 Protocols Jan 5th ­ANYONE visiting the Trade Center MUST wear a mask or face covering.
We are currently running with the Shop open as long as people follow the rules.
Our staff have every right to refuse entry or service to anyone not complying to the new rules. Our opening hours are now 8:00-17:00 The trade center is now open again, there is a one-way system in place and entry is via Shed 3 to the left of the trade center as you look from the front(follow the yellow arrows on the floor).
Please maintain 2m between yourself and any other customer or staff.
Please wash your hands before arrival and use the hand sanitizer before using the card machine.
---